About us
OLARU IOANA
Founder of INITIO NOTARY OFFICE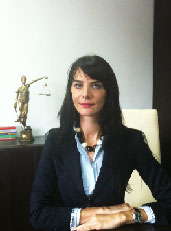 Notary public since 1999.
PHD programme of the Babes Bolyai University of Cluj Napoca, and lecturer at the Romanian Notary Institute
European Commission expert on matrimonial regimes
Representative of the Romanian Notary Union to the working groups of the Council of European Notariates (CNUE).
Attended courses on international and EU private law by the High Notary Council of France, the European Law Academy of Trier, the European Institute for Public Administration in Maastricht, The Italian Notary Foundation, The Notary Chamber of Quebec, Canada.